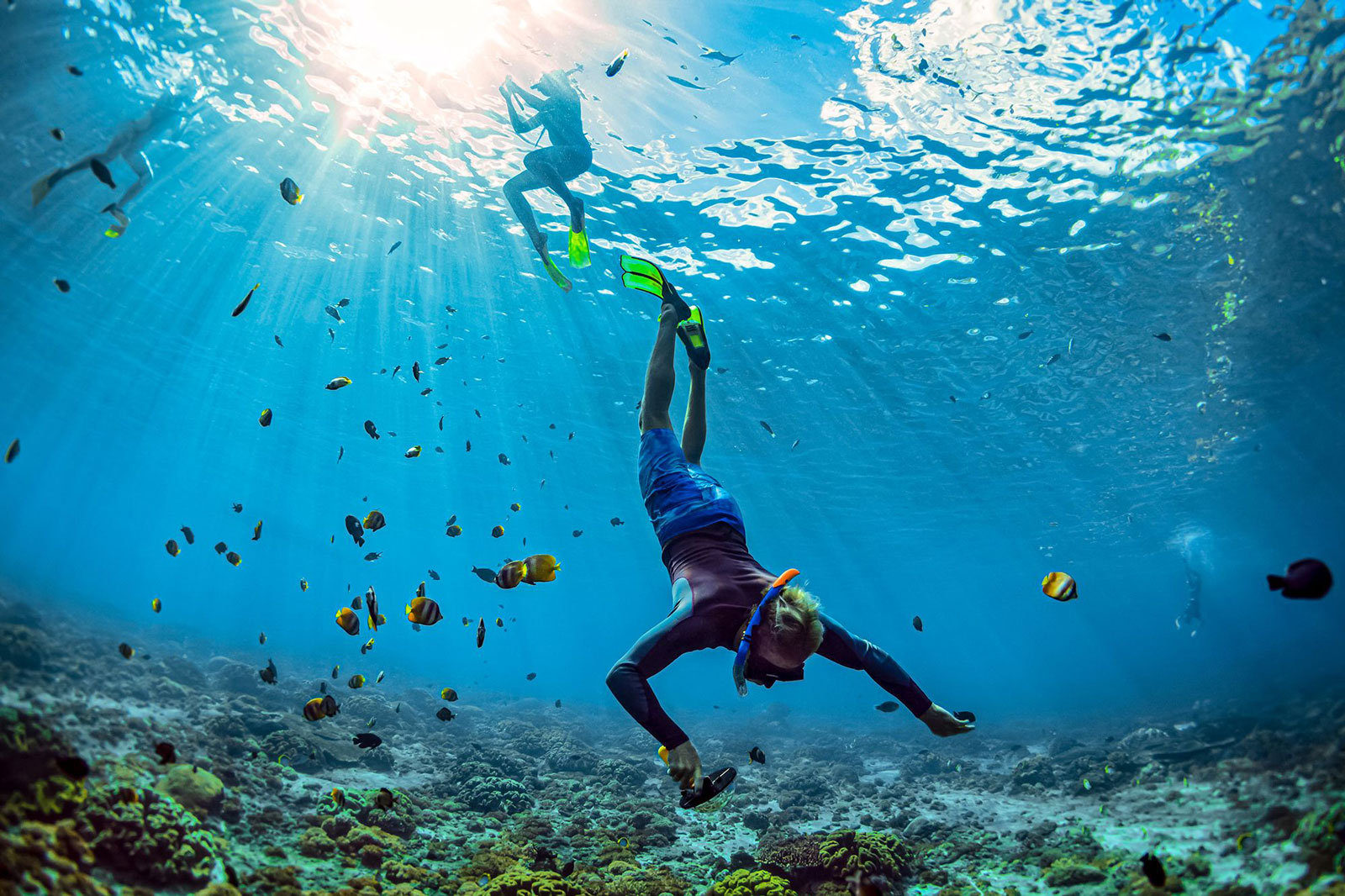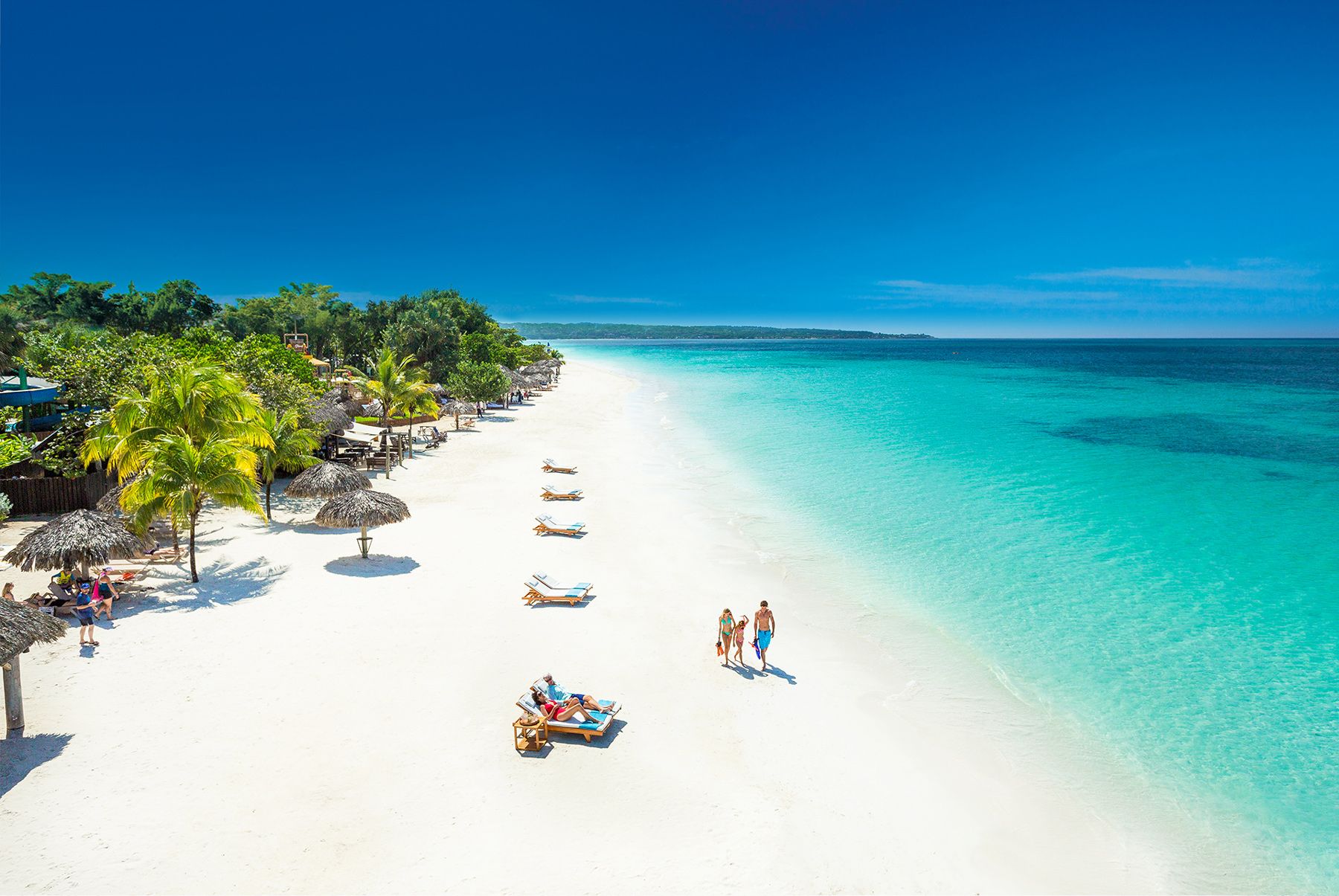 Seven Mile Beach
This famous Jamaican beach in Negril—once plagued by pirates—is now a popular spot for sun-seekers and beach lovers.
Private Negril Day Trip
Soak up the island vibes along Negril's Seven Mile Beach and watch the sunset at Rick's Cafe on this personalized day trip.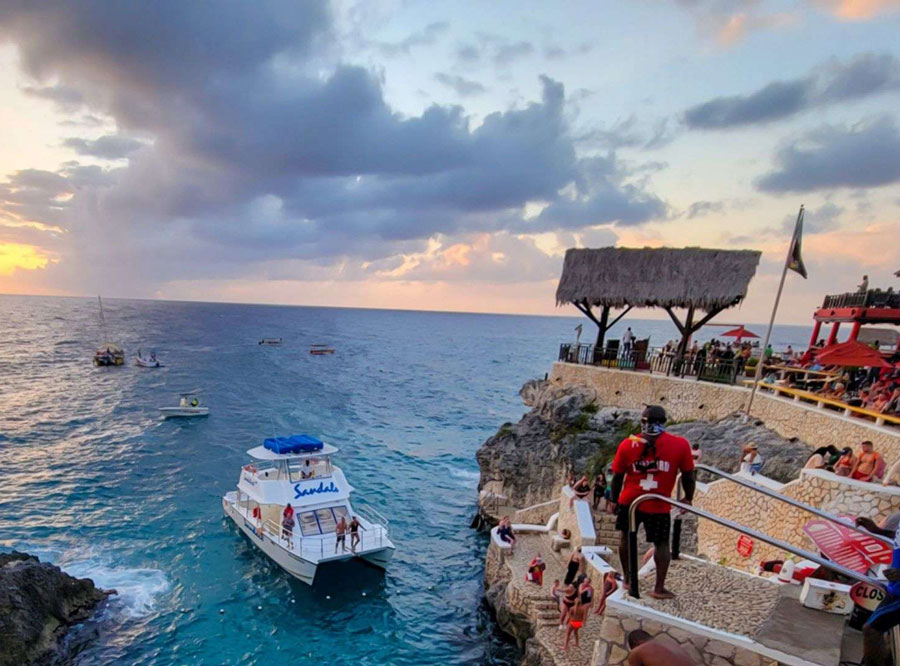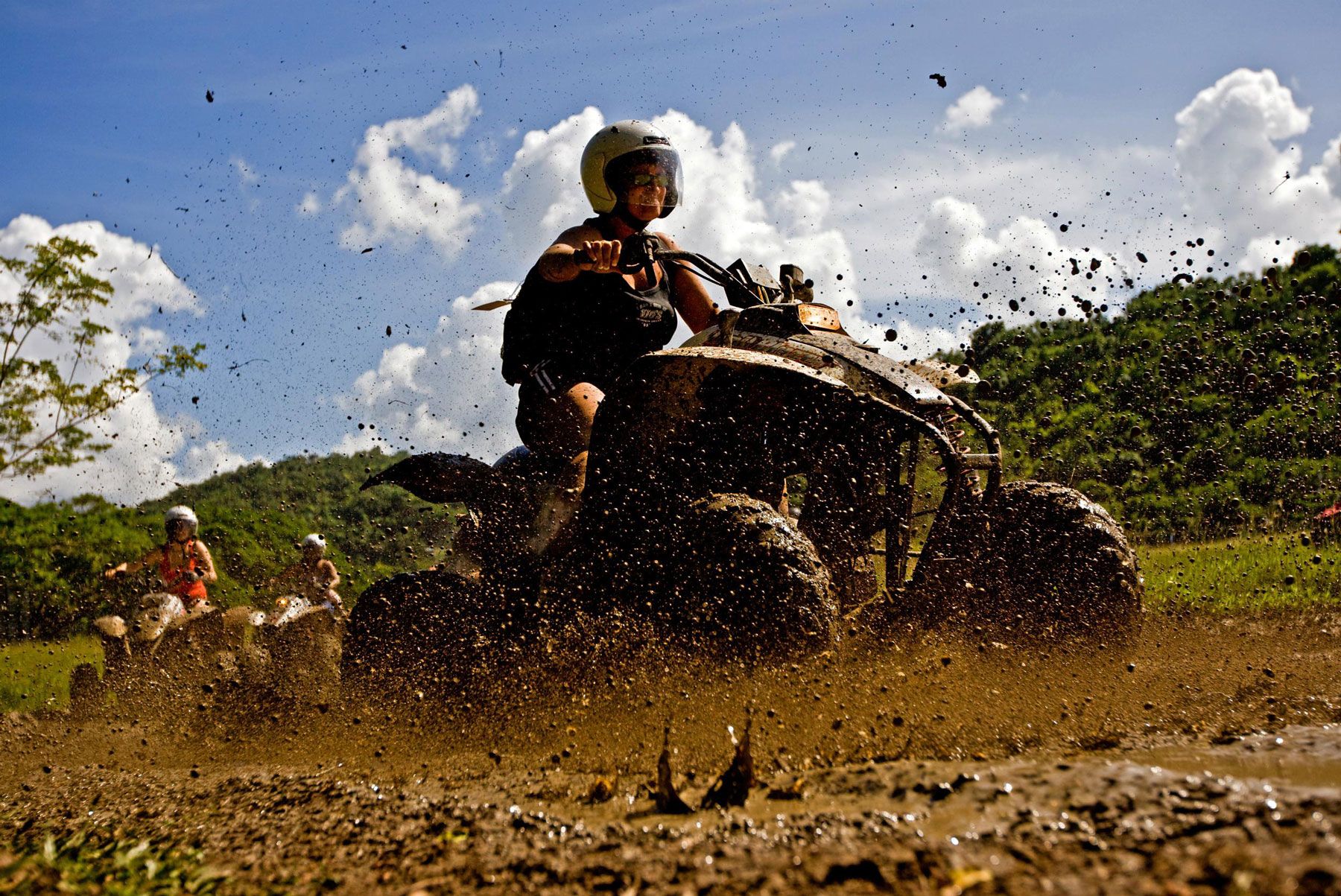 ATV Adventure
ATV tours are a whole bag of fun, and it is highly advisable that you sign up for one with a reputable tour company like Island Routes during your Jamaica vacation. Prepare for a bumpy and fun ride in the Jamaican countryside, as you follow the trail on a historic estate.
Snorkeling
Travel to the idyllic white sands of Seven Mile Beach in Negril, and enjoy swimming inthe crystal clear waters of this island paradise. Travel directly from Montego Bay to Negril, and on arrival get stuck into the beach activities right away—whether you want to swim, snorkel, cliff jump, or just lie back in the sun and take it all in.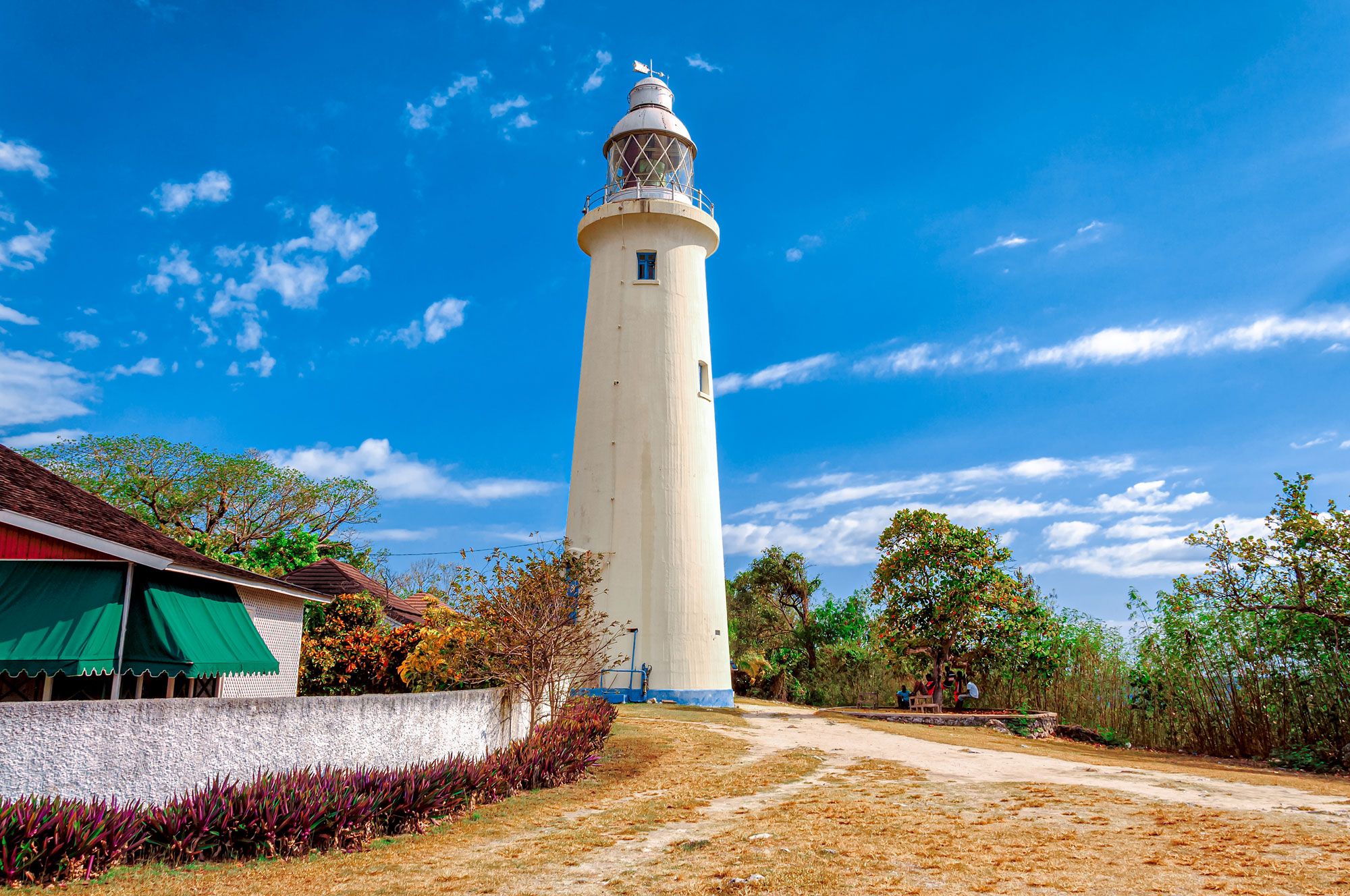 Negril Lighthouse
This impressive structure was built in 1894 and stands 66 feet above the ground and its light illuminates 100 feet above sea level.
Blue Hole Mineral Spring
Visit Negril on your own terms with this private tour. You can visit up to three different locations with your private driver/guide, including Seven Mile Beach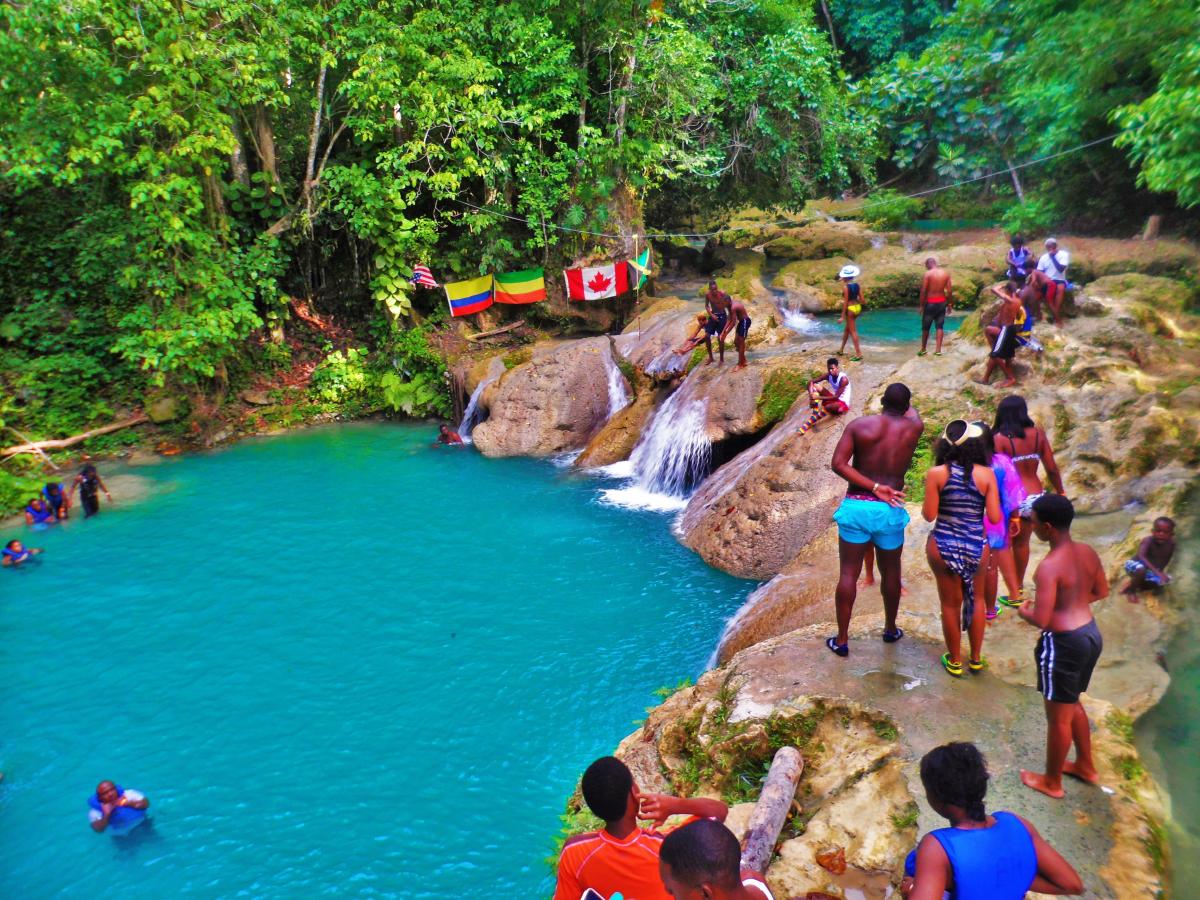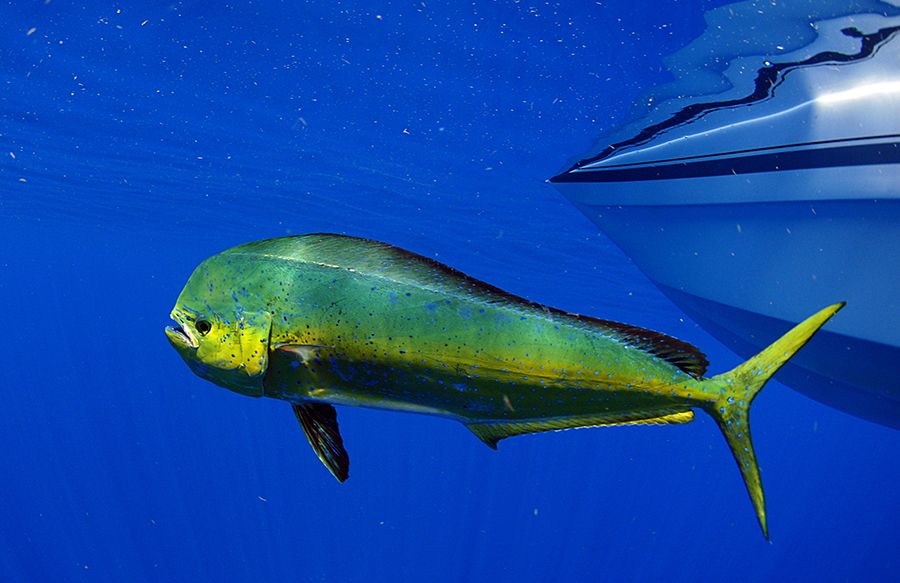 Deep Water Fishing
Off shore fishing. 1/2, 3/4 And Full day Charters. 1/2 Day charter sharing available. Scuba Diving including PADI certification. Sunset Cruises. Snorkeling and Glass bottom boat trips.
YS Falls
On entering YS Estate from the main South Coast road you are immediately aware you have embarked on a magical expedition. Surrounded by green fields and distant mountains, and passing horses, cattle and magnificent trees along the way, long canopied country roads lead you to your destination – YS Falls!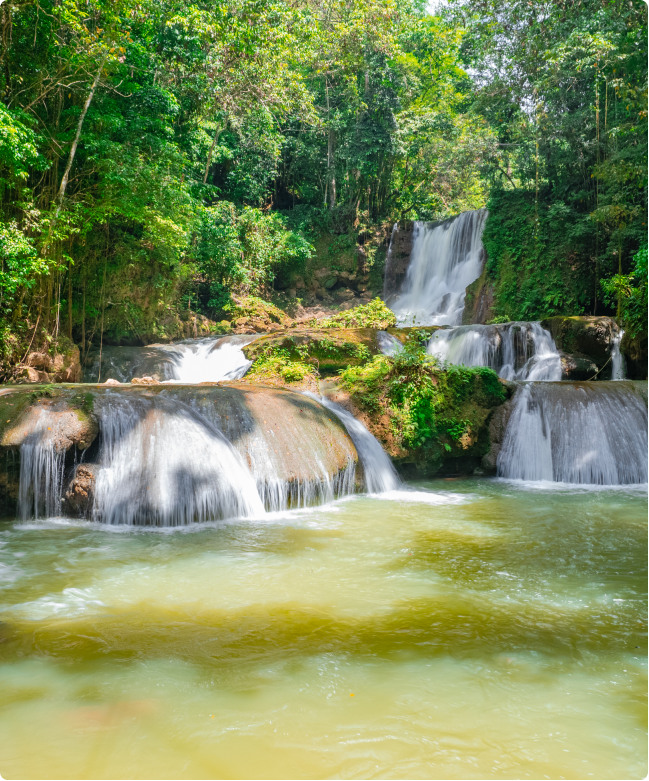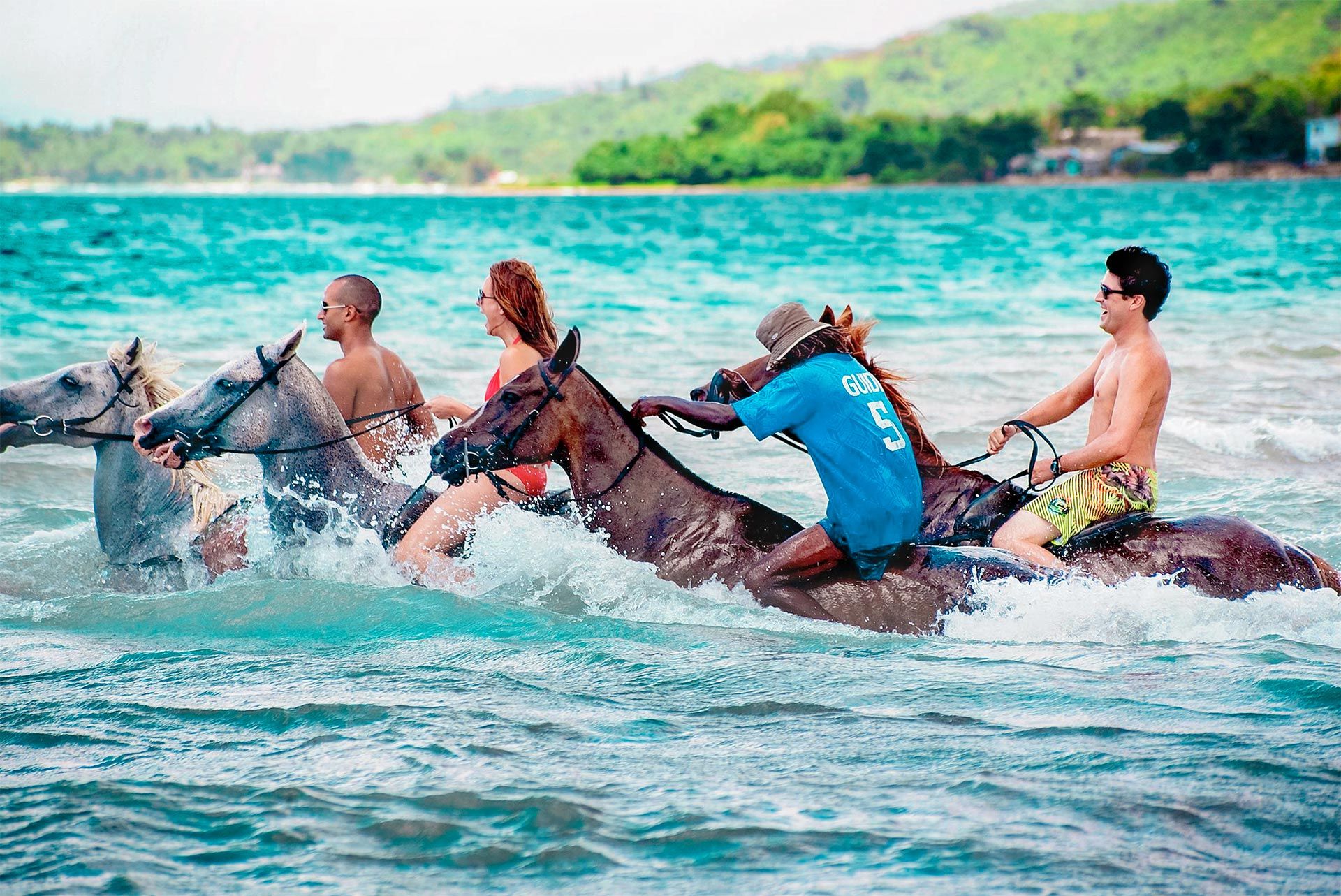 Horseback Riding
You love the beach and you love horses, and thus, a horseback riding endeavor on the beach is the perfect way to bring these things together. The horses love being out on the beach as well, and you'll be able to see that for yourself as you go on a leisurely horse ride to the beach, even going into the water right on top of your horse.
Negril Zipline
Combine a thrilling zipline ride with a relaxing horseback riding excursion on this adventure from Negril. With a guide ensuring your safety, don a helmet and clip in for a zipline ride through the jungle canopy.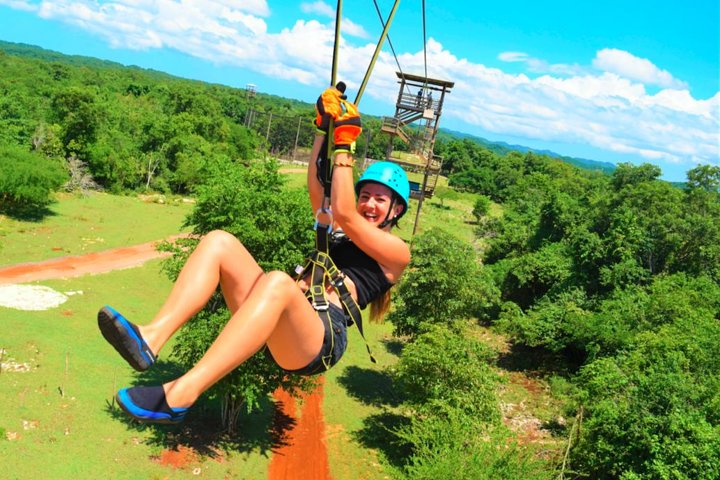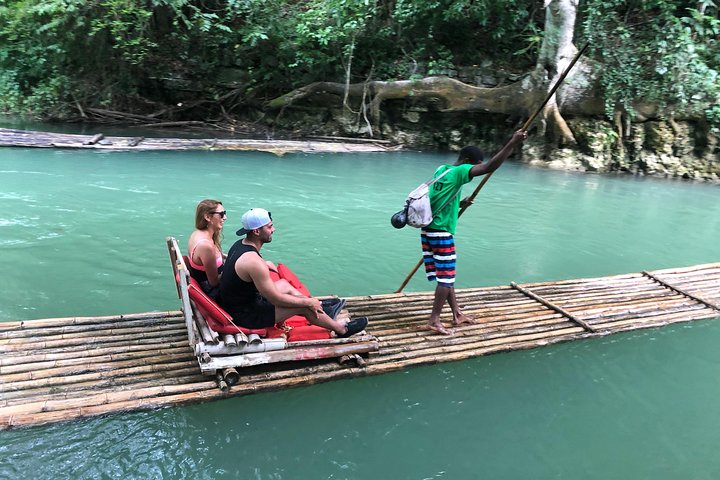 Bamboo Rafting
Head down the Martha Brae on a handmade bamboo raft and learn about the river and the surrounding area from your captain. During the ride, look out for woodpeckers and other various exotic birds. This booking is only for transportation to and from Martha Brae from Negril and does not include the cost of the rafting excursion.
Kool Runnings Water Park
Kool Runnings Adventure Park - home to the Caribbean's most diverse and invigorating adventure park experience!!!Fill your day with 10 amazing water slides, quarter mile of lazy river, Captain Mikie's Coconut Island for the kids, great food and games galore. The new Adventure Zone will whet your appetite for Adventure with Paintball, Outdoor Laser Tag, Go-Karts, Jamboo Rafting on the Great Morass!! ..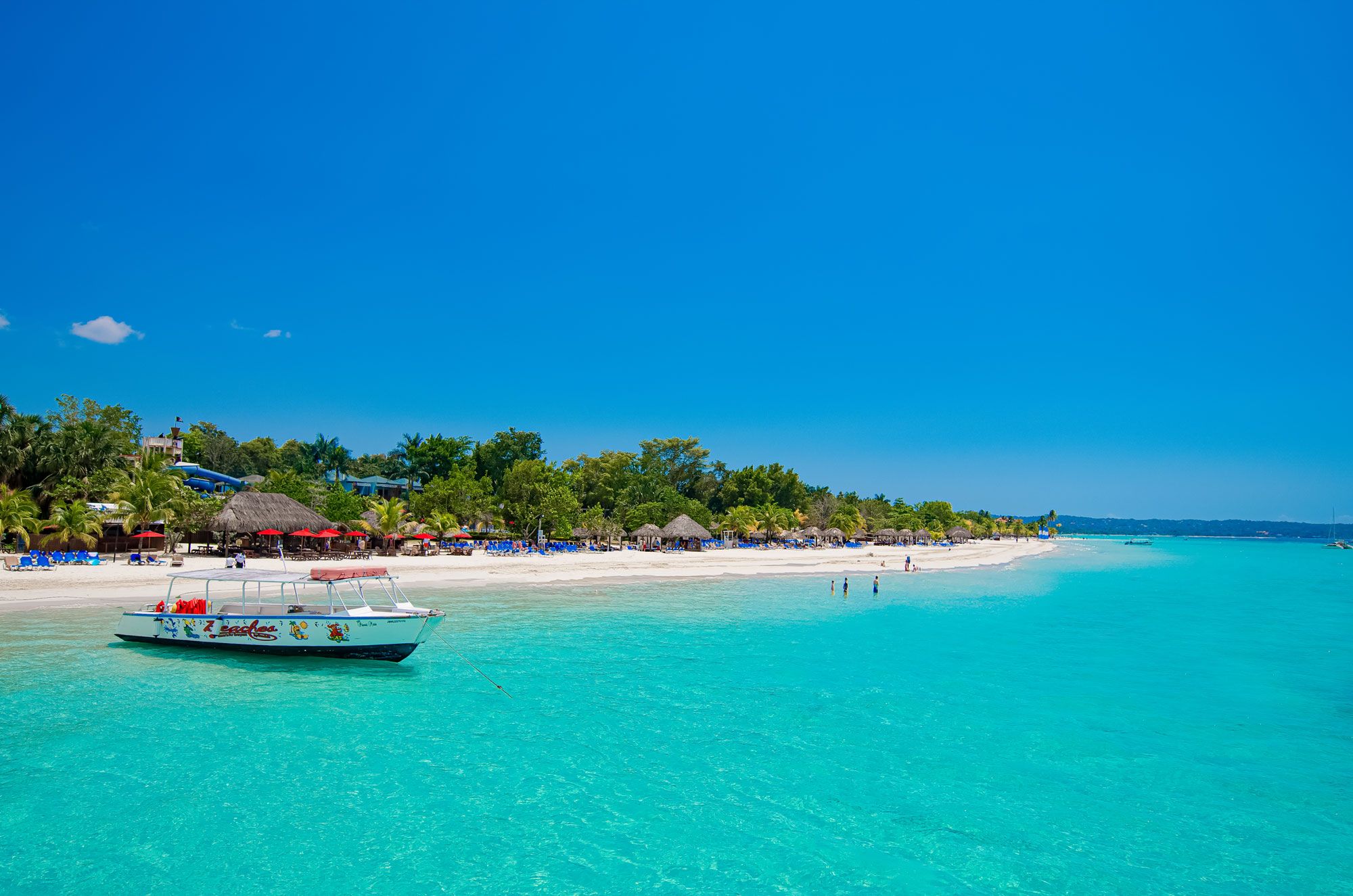 Glass Bottom Boat Tour
A glass bottom boat tour is one step up from a regular boat tour as you'll be able to catch amazing views of the undersea from right inside the boat. This is a great way to view marine life undisturbed as your boat glides across the ocean, and you enjoy the sights and sounds both above and below the waters of Negril.
Scuba Diving in Negril
Certified scuba divers and beginners alike can find courses to suit their skill levels at the dive center in Negril. Whether you'd like to learn to dive on a Discover Scuba course or head out with a group of certified divers on some deep water dives, the center has options for you.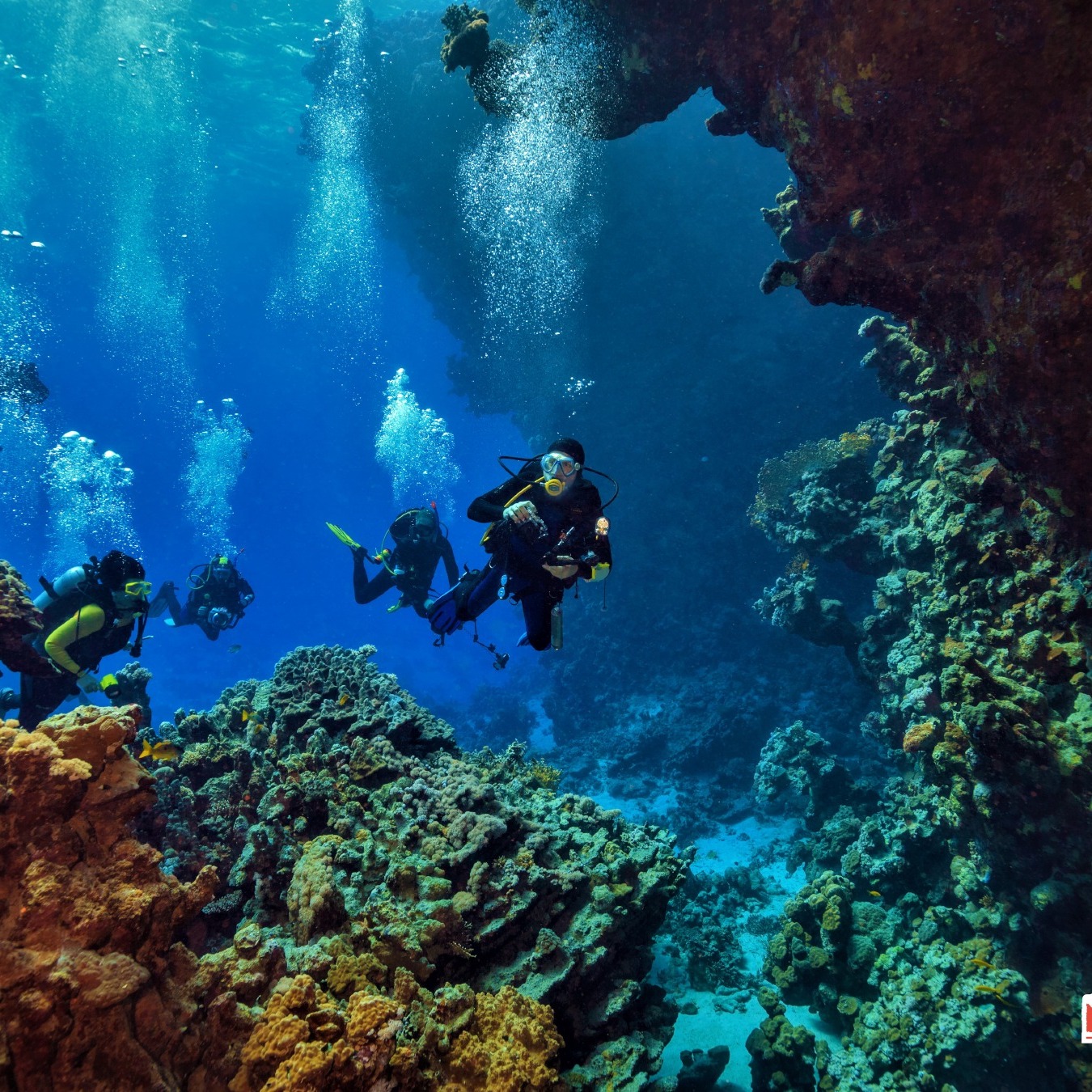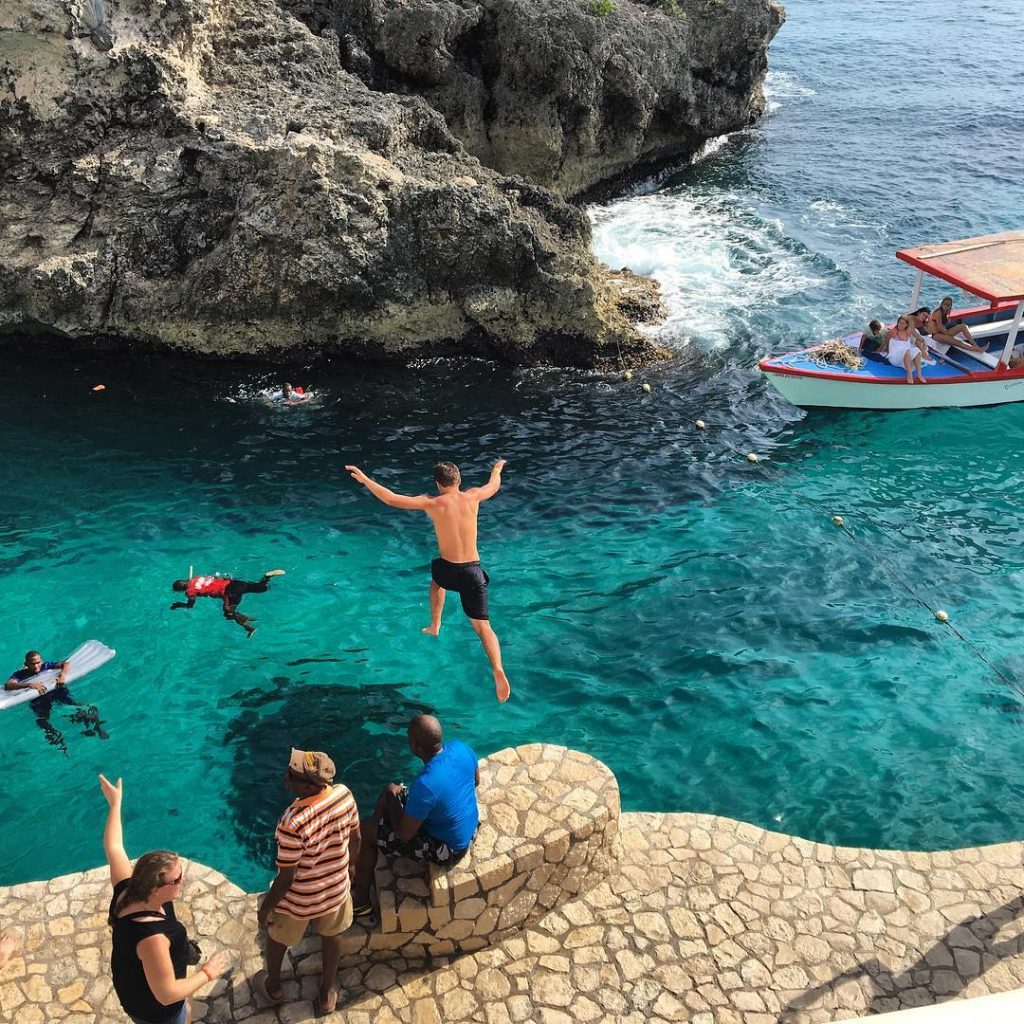 Negril Cliffs
Rising above the turquoise Caribbean Sea just outside Negril, these gorgeous craggy cliffs define the beauty of Jamaica's western coast. Away from the large resorts in the north, the cliffs are a base for snorkeling and partying at bars as well as the spot's most famous activity—diving 40 feet (12 meters) into the deep, clear water below.
Ricks Cafe & Negril
Hit the hottest spot west of Kingston to sip delicious cocktails and dig into some jerk chicken and fresh seafood overlooking stunning views. Book a day trip from Montego Bay to jump straight into the ocean from the 35-foot-tall cliffs within the bar or people-watch and lounge in the pool if you're in a more laidback mood.